Three Ways To Change Your Door (without a big change to your bank account).
The economy is bouncing back, but that doesn't mean you're ready to put down serious cash for a full remodel of your home. The good news is, you don't have to. Here are three easy ways to change your door and keep your hard-earned cash safe where you want it- wherever that may be.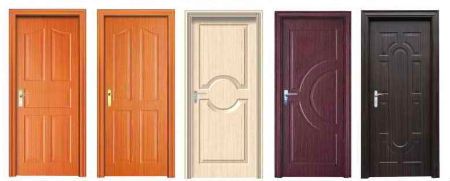 Buy a new door. Yes, we said it would be inexpensive options, and the truth is, many great doors are available at substantially lower prices than even two or three years ago. Look for online retailers with a good reputation for style and durability, what you may sacrifice in style now, you'll save installation and shipping costs. Furthermore, you can select a simple panel door or flush door that is paint-grade to customize the door. Check out www.etodoors.com for a great selection of doors at below retail prices and flat-rate shipping.
Paint Your Door. Before you run out and buy any paint and start brushing away, make sure you know a few key components about your door and the environment in which your door is kept. Wood doors should be primed for painting if they are not already paint-grade. If you are unsure the status of your door, just ask a painting professional at home improvement store. Doors in direct sunlight are going to be more compromised that those with a covering, consider adding an awning to protect your artistic endeavors.

Add a Door Decoration. A wreath, stained glass, or other design components are easy additions to your door that can be changed seasonally or at your leisure. Check out our blogs for more ideas on how to use wreaths for seasonal decorations that should be under $50.
You don't have to spend your savings to change your entryway, look through magazines and around your neighborhood for simple and inexpensive ways to update your home.